Introduction
In the heart of Tokyo's Shibuya Park, Japan has unveiled a captivating surprise that's turning heads – transparent public toilets. Now, before you picture the unimaginable, these toilets are designed with your privacy in mind. Let's take a closer look at this fascinating innovation, made simple, and find out more about these magical restrooms.
Transparent Toilets: A Window to the Future
Imagine wandering through Shibuya Park and discovering a set of bright, colorful public restrooms. These are not your ordinary restrooms. They use a smart glass technology that's nothing short of amazing. When an electric current flows through the glass, the tiny liquid crystal molecules inside align, letting light pass through, making the glass look clear. But here's where it gets exciting – when someone enters the restroom and locks the door, the magic happens. The liquid crystals scatter, turning the glass instantly opaque, providing complete privacy.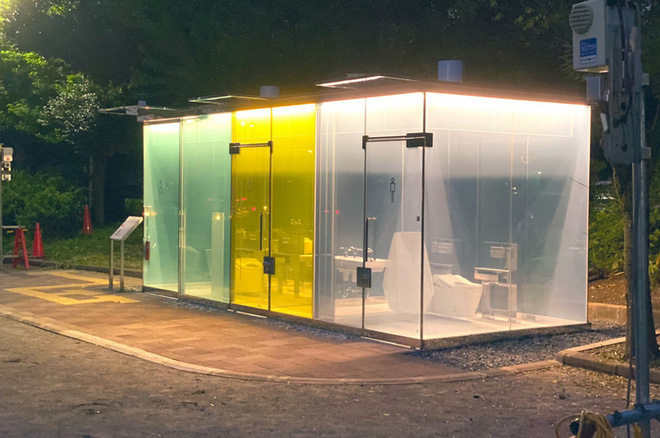 Privacy Matters: How Transparent Toilets Keep Your Business Private
The brilliance of these toilets lies in their simplicity. When there's no one inside, the glass remains transparent, letting you see outside. But as soon as someone steps in and locks the door, the glass turns into a solid wall, ensuring your privacy.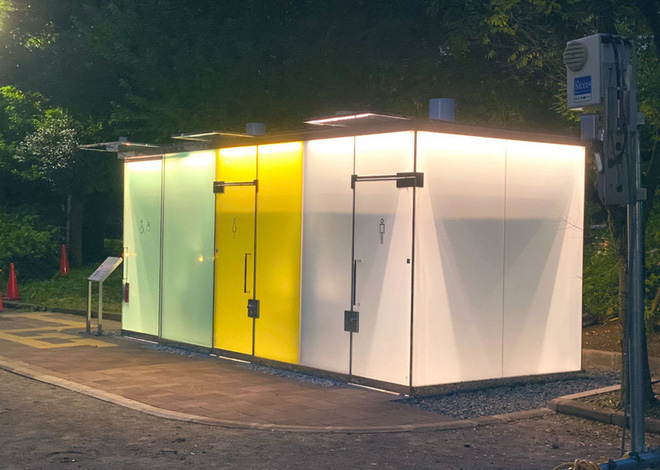 A Technological Marvel with Great Potential
These transparent toilets are more than just a cool gimmick. They could have a practical side too, helping keep people safe and tracking unusual activity. However, like any new technology, there might be some hiccups to work out.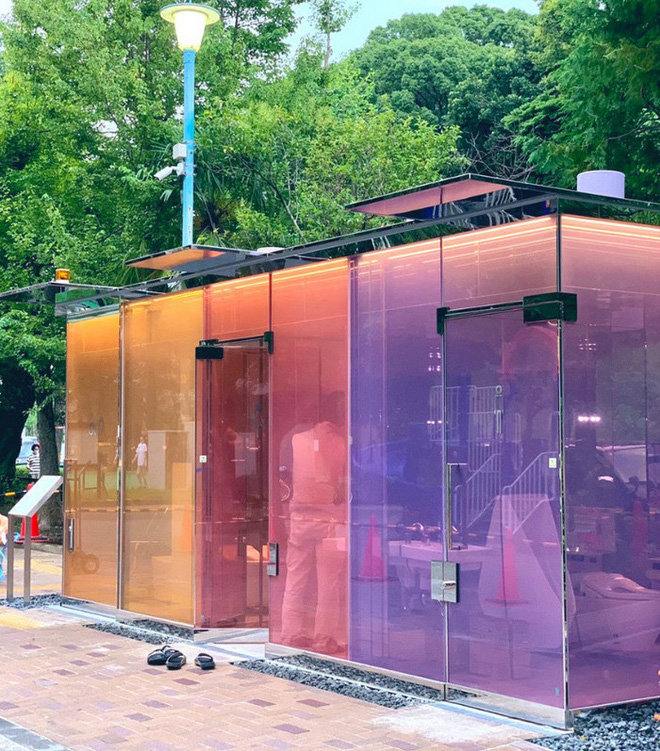 A Quick Look Back: Japan's Earlier Attempt
Surprisingly, this isn't Japan's first experiment with see-through toilets. Back in 2014, the city of Oita gave it a try. But they had a little problem – sometimes the sensors got a bit confused and made the glass clear when someone was still inside.
In Japan, where creativity knows no limits, these transparent toilets in Shibuya Park are a testament to the country's love for thinking outside the box. This bold and imaginative approach to public facilities shows Japan's commitment to embracing unconventional ideas. As these toilets near completion, we're excited to see how they'll work in the real world and what surprises they might bring.