Introduction
You know Christine Brown from "Sister Wives," right? Well, she's been sharing a heartwarming journey of love and happiness from her honeymoon with David Woolley. Their love story is like something out of a fairytale, and it all began after their wedding on October 7.
Just a month after their special day, Christine and David set off on a cruise, exploring the high seas with love and excitement. Through her Instagram posts, Christine let us all in on their honeymoon adventure, where every moment was filled with pure joy and fun.
Their cruise was full of enchanting moments, and Christine's photos captured the magic perfectly. From a sweet dinner date with the endless ocean as their backdrop to David striking a pose on a rocky part of the ship, every picture was a testament to their newfound love.
Christine was over the moon and couldn't help but share her excitement, saying, "Loving this Plexus cruise! We're going to Haiti!! #cruise #celebritycruises @celebritycruises #grateful #blessed."
Fans were quick to shower Christine with love and affection in the comments. One fan wrote, "You deserve every bit of this happiness! He's all yours, and you have all of him to love you!!! #blessing." Others echoed the sentiment, saying, "It's wonderful to see you so happy and loved by a man who truly appreciates you."
Someone even noticed that genuine smile of love on Christine's face, saying, "There's nothing like the real smile of a woman in love," and wished her all the health and happiness in the world.
Fans also couldn't help but notice the strong bond between Christine and David, as they kept each other young and happy. And, of course, Christine's stylish outfits during the honeymoon didn't go unnoticed, with one fan saying, "You look stunning in those see-through dresses, Christine. What a beautiful moment with your hubby."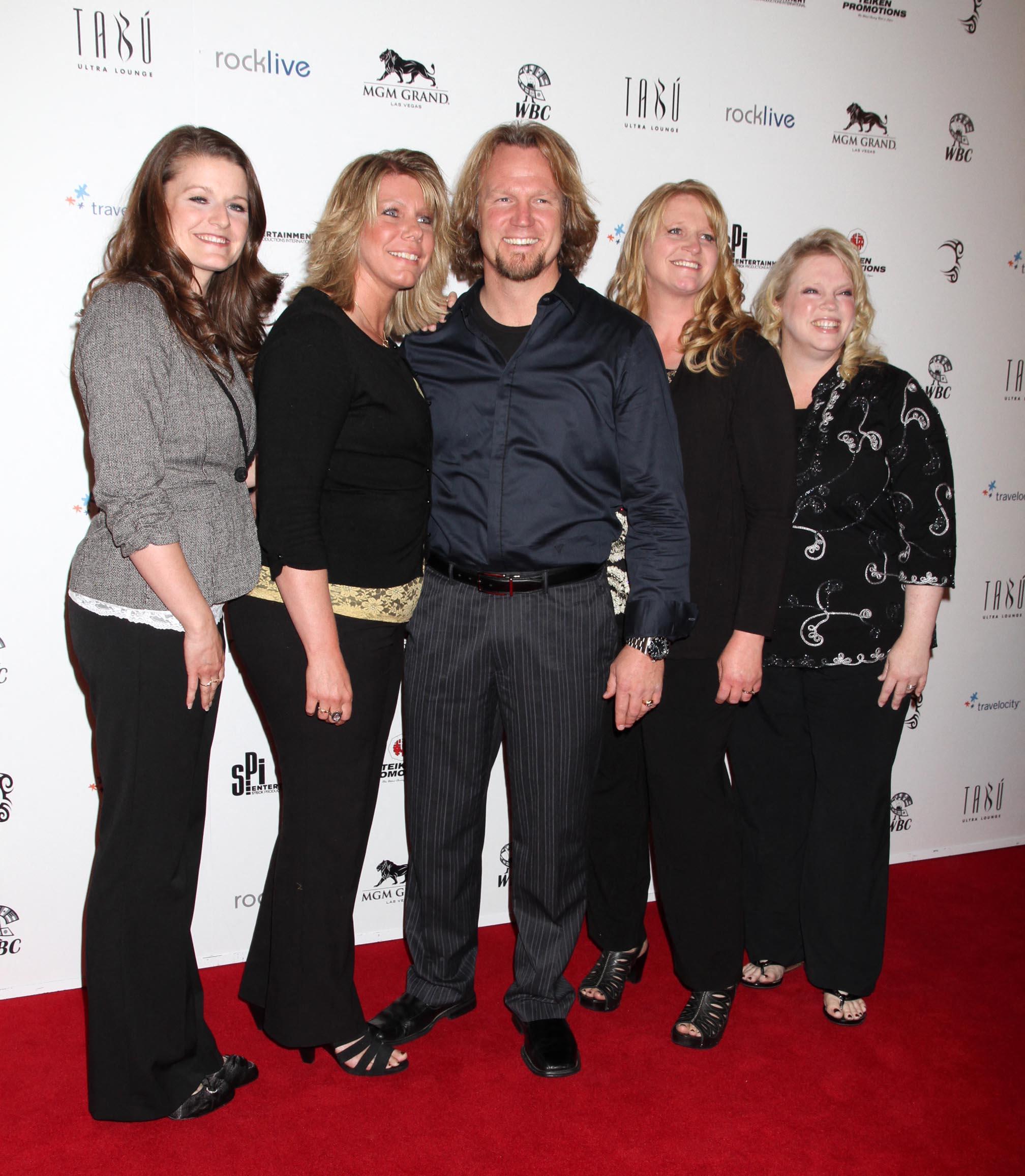 Since tying the knot, Christine, at 51, has received an outpouring of love and support from her fans. They've stood by her, even when she seemed to make a reference to her former partner, Kody Brown.
During their visit to Disneyland, the newlyweds donned matching "I'm hers, He's mine" tees, featuring oversized hands pointing in different directions. In her caption, Christine shared her belief in karma and how it brought her to the love of her life. She said, "I firmly believe in living my life like I believe in Karma. I LOVE my life, and it brought me to the love of my life. #embracejoy #karma #liveyourbestlife #loveofmylife #myking #disneyland #vacation #mykeltiboughtustheseshirts."
Fans quickly caught onto the "good karma" reference, with one playfully joining in on the karma theme. Another fan remembered a moment from the show when Kody mentioned karma and how Christine truly deserves the happiness she's now experiencing.
Christine's candid chat with Janelle Brown offered a glimpse into the ups and downs of polygamy and her own experiences. She openly shared her doubts about this unique family structure and her frustrations. Christine longs for more open communication and has concerns about how the family operates. It's clear that she's now starting a new chapter filled with love, joy, and a belief in good karma.