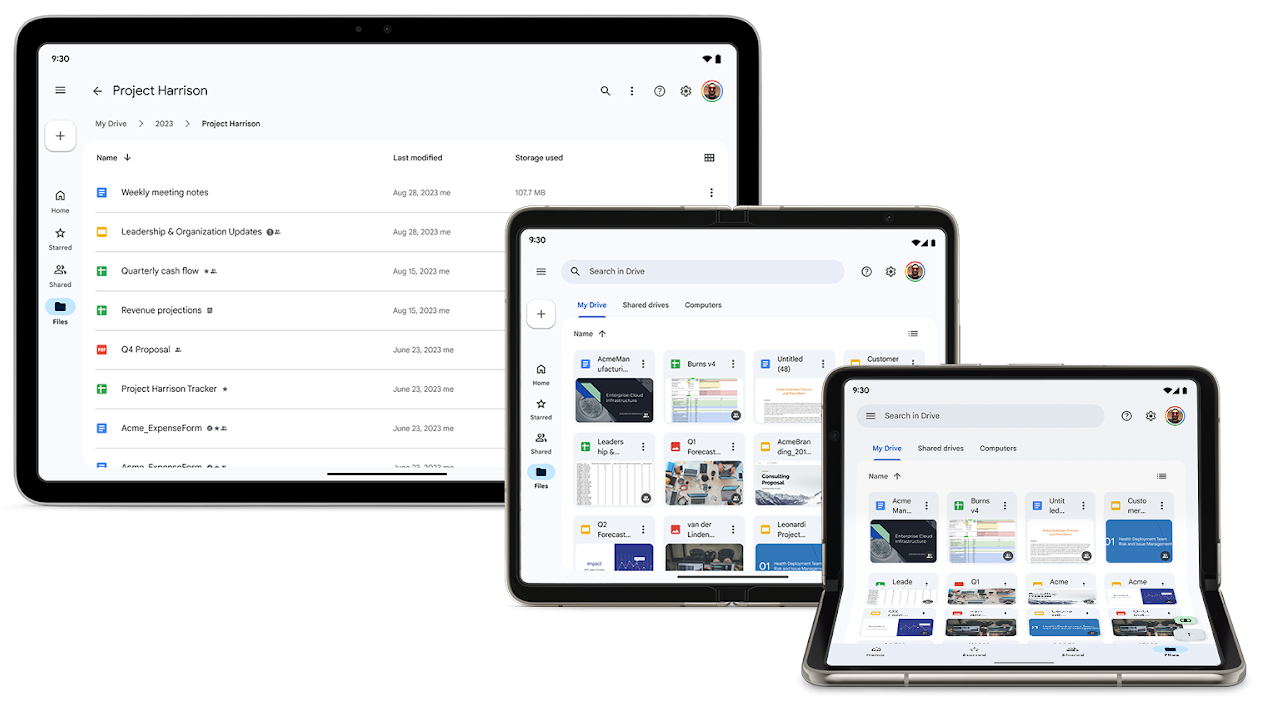 Google's Cool Fixes
 Lookin' Good, Google Drive!
Google made the Drive app for tablets look way cooler. Now, when you check your files, it shows the size and when you last changed them. Easy peasy!
Finding Stuff Made Easy
Your files now show details right next to their names. So, finding what you need is a breeze. No more getting lost in your tablet!
Navigating Folders Got Better
Finding folders was a bit tricky before, but not anymore. Google now shows the full folder tree, making it simpler to go back and forth. It's like magic for your tablet!
Google's Simple Design Upgrade
 Everything Looks the Same
Google Drive now looks like its buddies with a new design called Material Design 3. It's like giving Google apps a fancy new coat. Nice and neat!
 Google Everywhere!
With this change, Google Drive fits right in with other Google apps. They all look similar now, which is great. It's like having a matching set of cool apps!
When Can You Get It?
 Everyone Gets It!
These changes aren't just for special accounts. Every person using Google Drive gets these cool updates. Google started on November 27, and in about 15 days, everyone should have them. Exciting, right?
Get Ready for Better Google Drive!
Whether you use Google Drive for fun or work, these updates are going to make it even better on your tablet. Get ready for a smoother, cooler, and more organized Google Drive experience coming your way!